Meet the Partner: Jen (Master of Some)
Published: 6th May 2021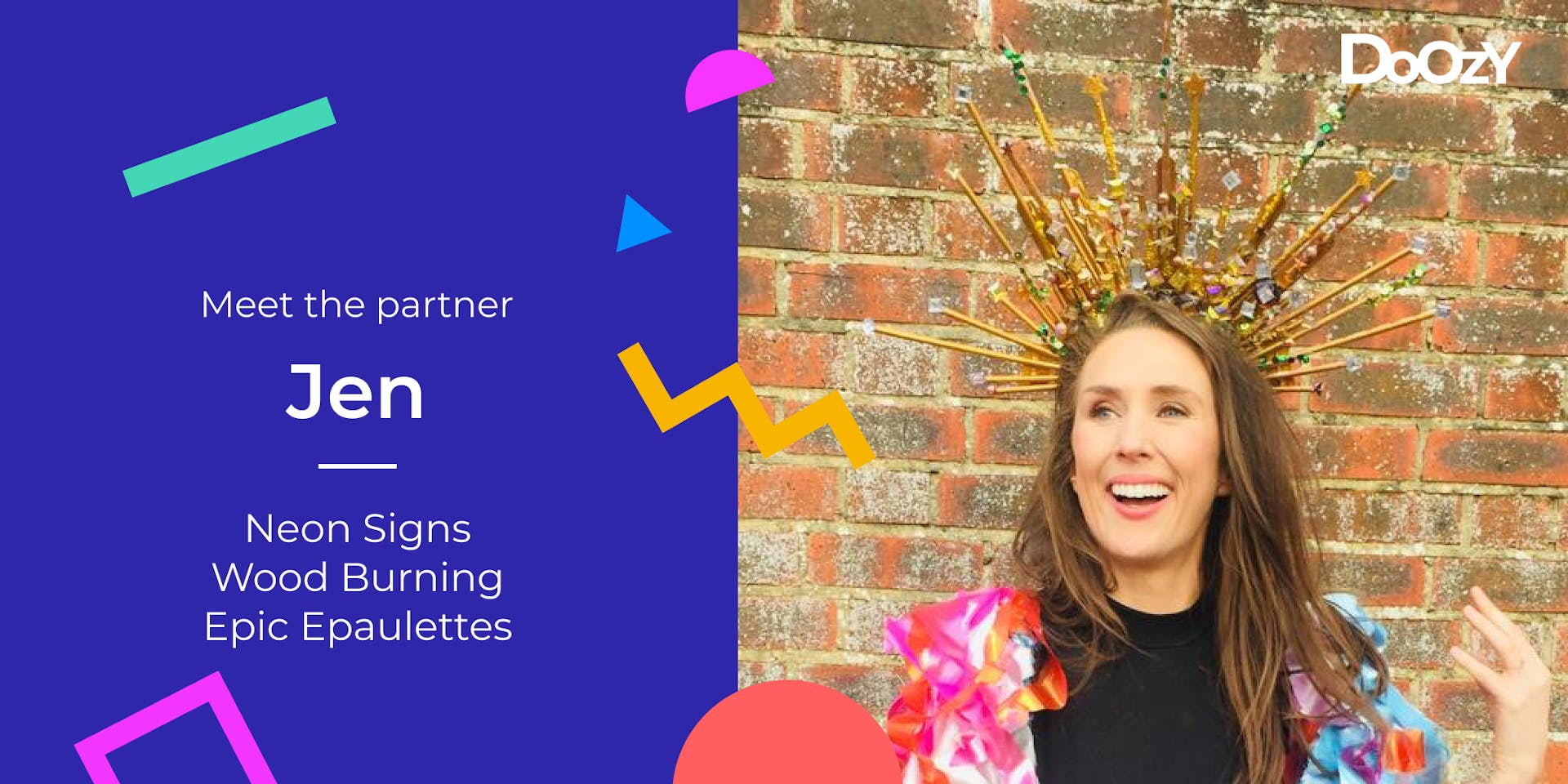 Welcome to our series where we introduce you to the wonderful partners we have on Doozy. In this first instalment, we talk to Jen who hosts a wide range of crafty classes to bring your team together!
What do you like most about running events? 
I love creating the classes, I like seeing something or having an idea pop in my head and work out how to make it come to life, then seeing people create their own is really awesome.
Why did you start Master of Some? 
I started MOS because I couldn't find a class that fitted the fun, bright vibe I was looking for, for my friend's hen do. I wanted to create a class that would result In a group of friends making a flamboyant set of accessories (crowns, epaulettes or glitter jackets) that would end with everyone on their night out owning a wild bride tribe vibe. When Covid came, I needed to quickly change to events that would work online, so the neon sign was born!
What do you like the most about hosting your events? 
I love seeing people's faces once they have mastered a new skill! Everything at Master of Some is accessible and fun, meaning that anyone will be able to create what they've signed up to and enjoy the finished product!
What's the most ridiculous thing someone has made? 
Well, having done a lot of hen dos you can imagine what happens in those :). In one neon class someone swapped their canvas for a tree and moulded the neon wire round their cactus, it was so creative - loved it!
Are you ready to meet the fabulous Jen? Book one of her events today!