How weekly team rituals can improve team engagement
Published: 16th June 2022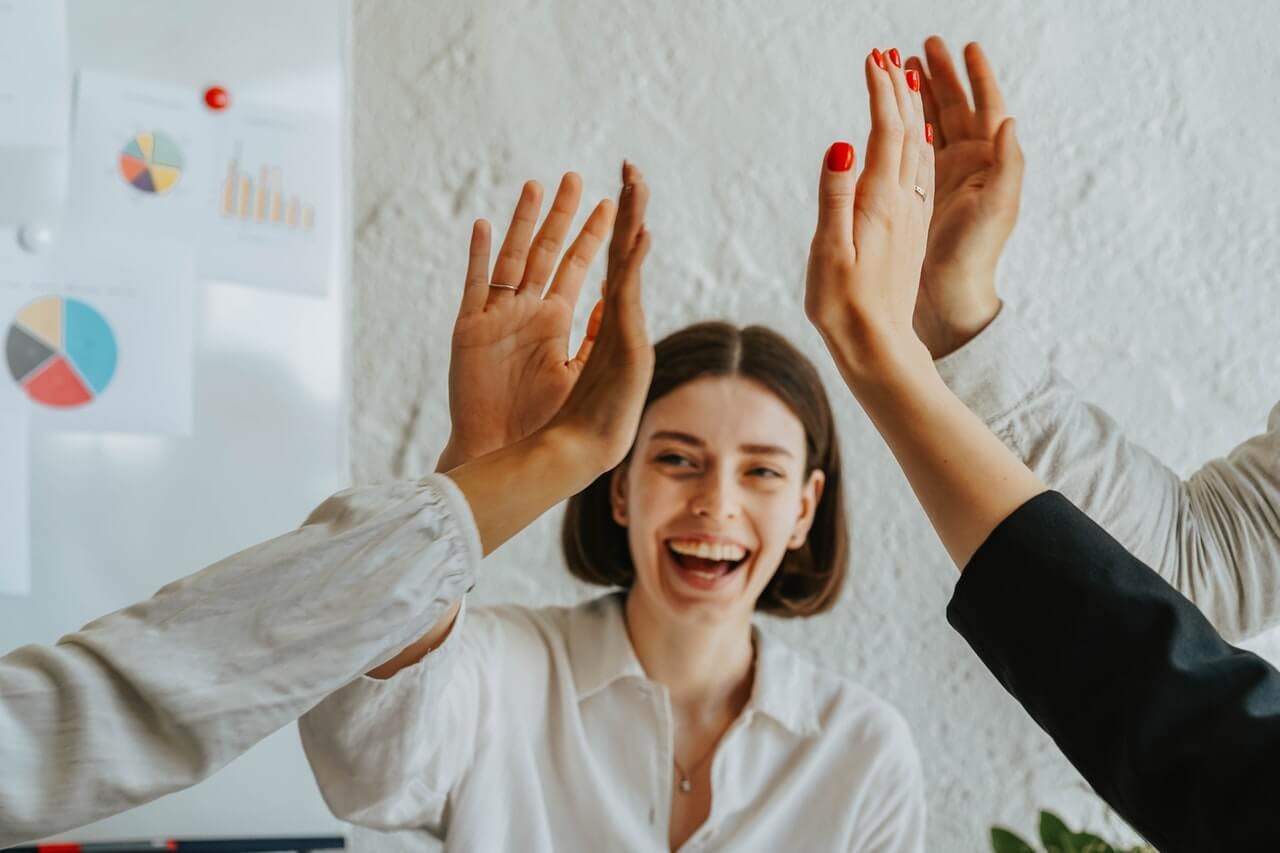 Do you remember when you were a kid and just wanted to play with your friends all day? Well, it turns out your younger self was really onto something.
Playing and engaging with others is not only reserved for the young. Grown-ups can also benefit from regular social activities, especially in the work environment, and so can their companies.
Not convinced? Let's look at what researchers say:
"Companies with high levels of engagement experience 40% lower staff turnover than companies with low levels of engagement".
- Dr. Amy Armstrong, Sharon Olivier, and Sam Wilkinson in "Shades of Grey: An exploratory study of engagement in work teams"
With all this in mind, let's step into the field by learning why team rituals matter and how weekly socials can improve employee engagement.
Why Rituals Matter
The relationship between employee engagement and organizational culture is a two-way street. Engagement builds on cultural foundations, while culture influences engagement.
The connection between company trust and employee engagement is a good example of this interaction.
Company trust is an important factor in how employees feel about their work environment and their leaders. This impacts how they perceive their own contributions to the organization and whether they feel like their work matters.
"Workers are hungry for trust, social cohesion, and purpose."
- McKinsey in "This time it's personal: Shaping the 'new possible' through employee experience"
In turn, employee perceptions influence how engaged they are at work—in other words if you want to increase your team's participation in social events during the week (like company happy hours), it helps if your team trusts what you do as a manager or leader.
You can get a deeper understanding of the importance of employee engagement by reading our post on this topic.

How weekly team socials lead to employee engagement
Team socials are a great way for employees to connect with each other and build relationships. They also allow you to see how your team functions when they're away from work. Having team socials as a ritual is key to connecting a team, especially if the team is remote, or distributed.
Let's zoom in on the topic of rituals.
Rituals help establish trust and comfortability in an environment where it otherwise might not exist, which is why they're so beneficial when it comes to building strong bonds between co-workers. 
For example: if you have a ritual of playing a short and fun round of a game with your team every Monday morning, you establish a positive atmosphere right at the beginning of the week.
As Monday mornings are often associated with many, or long meetings, this can instead bring a breath of fresh air into your team culture. This ritual also fosters communication between all members of the team in a smooth way without putting pressure on anyone.
Ideas For Weekly Team Socials
Team socials are an opportunity to catch up with the team and chat about your weekend plans, but sometimes you need an icebreaker, so we recommend having fun with our icebreakers to get the conversation flowing.
Cheeky plug: When it comes to planning socials, Doozy has you covered with its easy-to-organize, easy-to-join, and easy-to-repeat events that make planning weekly rituals a breeze. Our ever-growing library of activities means your team can enjoy a new engaging activity every week.
Three Reasons For Regular Team Socials
Company trust
Employee engagement
Company culture
Hopefully, you've now got some ideas for how to start weekly team socials. But it doesn't have to stop here! There are plenty of ways to make your team socials more engaging and fun, so get creative!
Remember that it's not just about having fun—it's also about bringing your team closer together and strengthening their relationships with each other.
Enhance your team's collaboration and boost morale with Doozy's Team Socials Feature - now directly integrated with Slack! Sign up for free today and supercharge your workplace's team building and engagement!
Author
Jesse K.
Jesse helps companies working remotely create a social connection by providing trending topics & inspiration via remotenactive.com