Onboarding new team members remotely? It's a Doozy
Published: 17th May 2022
I've spoken with plenty of people at companies who are hiring remotely. Many of them say that one of the main pain points with growing a remote team is onboarding their new starters in a personable way.
Over the last couple of years, hiring remote workers has been made easier by companies like Firstbase, who help with IT equipment provisions, and companies who help with payroll and taxes like Remote and Deel who have grown rapidly in that time.
But now managers have a new tool under their belt: Doozy. As well as hosting regular staff socials, Doozy can help companies introduce new employees to the team in an efficient and personalised way.
With Doozy, you are able to create custom events (learn how to create a custom event), however, the easiest way is with our "Meet The Team" event template which has 3 activities on the agenda perfect for introducing new employees to the team.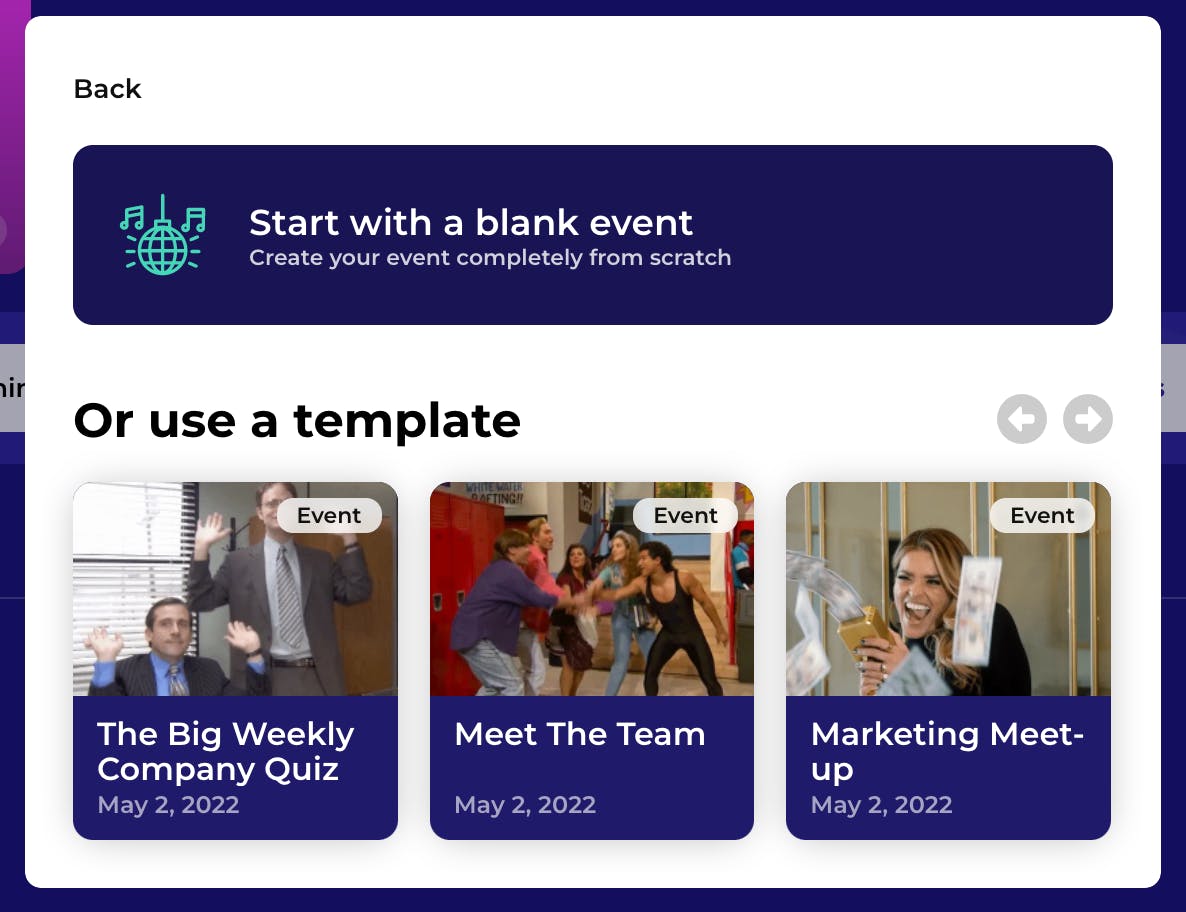 Start with some introductions
The first activity on the agenda are some team introductions. We've created a placeholder here so you can spend as much or as little time talking about yourself.
Follow it up with some icebreakers
In Doozy, our classic icebreaker questions activity asks the group various questions about themselves and their hobbies. Since it's a team activity, it means that the new starters also learn about their new teammates – this is often neglected and the focus is on the new starters to introduce themselves.
Now have a laugh with some games
Games like "Pin It: Cities Edition" can spark conversations about recent holidays and family heritage, which typically wouldn't be mentioned during your average introductions, but really helps the team get a better understanding of who they are working with.
Creating personal connections with your remote team used to be difficult, and from working remotely for years I know it all too well. That is why Doozy was created. It's a social space for teams to play, chat and bond. Great communication starts with a conversation, and we're making that happen with Doozy.

Author
Gregor Sey
Gregor helps companies engage with their teams with virtual experiences via boozyevents.com