11 Team Celebration Ideas to Elevate Your Workplace Culture
Published: 16th February 2023
Whether you're a people & culture professional, manager, or team leader, one of the most important ways to improve your workplace culture is by encouraging team bonding and celebrating successes. When employees feel that they are on an appreciative, winning team with colleagues who want them to progress, it makes for positive energy in your workplace.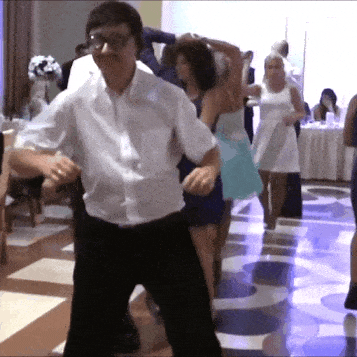 Here are 11 ways you can celebrate success together and make your team members feel appreciated ⬇️
🏆 Celebrate Company Milestones & Anniversaries
Celebrating work anniversaries and milestones can be a great way to show your employees that they are valued, and it's also a great way to boost morale. That's why it's a good idea to celebrate these milestones and anniversaries, even if it's just a small virtual get-together with your team. This will help strengthen relationships and help everyone feel like they are part of something bigger than themselves. 
🎂 Celebrate Your Team's Birthdays
Another great, easy, and pretty straightforward way to celebrate your team is by celebrating birthdays. Birthdays are a good moment to get together, smile, share stories, and have fun, but they can also be an opportunity to reflect on how you celebrate these festive moments in your region or team. 
Did you know with Doozy you can celebrate your team's birthdays directly in Slack? The Doozy Slack app allows you to
Celebrate birthdays & work anniversaries
Send virtual birthday cards
Notify managers in advance
Sync dates from your HRIS
All this happens automatically in Slack, so you can focus on your core business whilst celebrating your team!
💼 Celebrate Accomplishments Within Your Organization
The next team celebration idea is to praise people on your company's comms channels.
Here's a step-by-step process for how you can do it.
Create a list of your teams' names and then add what each person has done over the last month (or week) that is worthy of recognition.
Let's say one member helped another member with a project or solved a problem with them, this would be something worthy of recognition.
You could also include things like "helped process a stressful client meeting" or "took time off work to attend their child's parent-teacher conference."
Write a short wrap-up of what the person did and how much you appreciate their behavior and that they are on the team.
Post it on your company chat tools like Slack or document-sharing platforms like Clickup or Notion.
This is an opportunity to show your team that they are valued and appreciated for even the small things.
When you have your list of people who deserve recognition, don't forget to take some time to think about those who haven't been recognized yet. This will help you keep an overview and not leave anybody out. There are also services that offer a platform for employee recognition like heytaco.com or bonus.ly so you can focus on spreading kindness.
📢 Make A Public Post On LinkedIn
Posts on aocial media platforms like LinkedIn are a great way to recognize your team members' achievements, especially when it comes to professional growth. If you have a team member who just landed their first major business deal, or if someone has been showing off their technical skills by contributing new code for the company's latest project, go ahead and make a public post about it!
This can be done by creating your own post on the topic, or if the person has posted themselves simply replying under one of their posts or updating your own status with something like "Congrats [name]! 👏 Great job on [achievement] 🎉" 
You can also take things up a notch by creating custom images or videos to personalize your shoutout!
🧠 Book A Virtual Experience Together  
If you're looking for a way to get your team together while learning something new, foster new experiences by booking an online class together. The topic can be geared toward the hobbies/interests of your team members, e.g. if one person is into crafts and creating things you could book a DIY class. It's a great way to celebrate individual interests and spend time with your coworkers and create a lasting memory that will be remembered years down the line.
If you need more help getting started, here are 2 ideas:
Take a virtual improv class together! This will teach everyone how to think on their feet and react quickly in high-pressure situations. Plus, everyone's bound to have fun doing it.
Learn how to take high-quality photos with your smartphone. Watch a video or do a virtual workshop on how to create professional photos with a smartphone and start a contest for the best photo/s shot!
Discover more virtual experiences on GetYourGuide.
 🎆 Spice Up Your Holidays
This is a fun one that brings a twist to your calendar of events You can make up any kind of holiday, and it's a great way to celebrate your team throughout the year. For example, you could create an "International Day of Best Gif Answers." It doesn't have to be anything more than a fun day where everyone gets together and celebrates each other's fun Gifs. Don't take yourself too seriously – it's just an excuse to have some fun and celebrate together!
Read about more strange and curious holidays on The Week.
👏 Create A Monthly Award To Honor Employees
The employee of the month initiative is a great way to recognize employees who go above and beyond. Employees can nominate themselves or other employees, and then a committee will vote on who they think deserves it. The winner gets some sort of small gift (like a certificate), as well as recognition in a public post for everyone to see.
This type of award does not have to be limited to just one person per month, you could also have an award every quarter or even every year!
Dive deeper into the topic of employees of the month in this article by nectarhr.
🤷 Normalize Mistakes
Start initiatives that show that mistakes are totally fine and that the most important part is that you learn from them. For example, you could hold a "Yupp, I really did that..!" event every Thursday. This is a great way to show your team that doing things wrong is okay and can actually be a good thing. Because you're all in it together, team members will feel more comfortable sharing their honest experiences and opinions with one another, which will help strengthen relationships within the group. As an added bonus, these initiatives also provide an opportunity for employees to learn from each other's mistakes so they don't make them again.
Read about f*ck-up stories from entrepreneurs and business leaders on technica.ly.
🥳 Celebrate "Not So Known" Holidays
This is a great way to honor the holidays, as well as get to know your colleagues better. Some companies might have a tradition where they bring in food from their home country and share it with everyone else. Other teams might want to play games that involve their culture, such as bingo cards with words from different languages or trivia about the person's homeland. This helps create an inclusive environment where everyone feels included regardless of race or ethnicity! In a remote/hybrid environment, you can take this idea as a starting point to pick holidays from certain regions that are not so known and make them big within your organization. 
For some more creative inspiration that's not geared towards a region or culture, you can check out this list of obscure holidays.
🍲 Start A Virtual Culinary Trip
Another team celebration idea is to have a region-flavored virtual lunch session. Ask each team member to pick a region or country and then invite them to share their favorite dishes, desserts, and foods from that region. 
You can then have your team order anything from the chosen country/region and have them share what it is and how it tastes with your entire team during a virtual lunch.
Read more about how you can make your virtual lunch more exciting with these ideas from nohq.co.
🏕️ Plan An Incredible Team Offsite
A team getaway or company retreat is a great way to celebrate and bond with your team. You can host a retreat at a beachfront house, a cabin, or book an entire villa for your team to come together. 
You can use online services like Remotefulness and Zinnia that take over the research and planning.
Celebrations Are Vital For Modern Team Culture
Celebrating your team is a crucial initiative that shows each team member that you value them and have an interest in a positive team culture. The team celebrations can be as simple or elaborate as your budget allows, but the most important thing is that they honor individuals and also get people together in order to build relationships and strengthen connections between colleagues who may not know each other very well yet.
Don`t forget to check out Doozy's Team Celebrations, and celebrate your team's key dates directly in Slack – you can try it out for free today!
Image Credit
Author
Jesse K.
Jesse helps companies working remotely create a social connection by providing trending topics & inspiration via remotenactive.com