5-Minute Virtual Team Building Activities You Should Try Today
Published: 3rd October 2022
If you're looking for a new way to build team synergy and boost morale, consider doing the following 5-minute virtual team-building exercises. Virtual team-building activities aren't just for large companies with dedicated training budgets, anyone can do them with a bit of inspiration. 
If you want to get started with some simple but effective virtual team-building exercises that only take 5 minutes and do not require a lot of resources then this is the post for you. 
5-Minute Virtual Team Building Activity #1 - The One-Word Icebreaker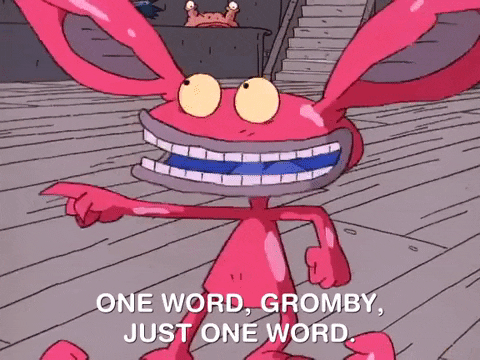 The "One-Word" Icebreaker is a great way to kick off your virtual team-building activities. This game can be played in groups of 2-3, or even up to 20 people. You could even play it in larger groups, but then consider dividing your group into smaller sub-groups. You'll want to choose one person from each group who has good public speaking skills, or who is open to trying this out. 
Here's how the game is played:
Each person in the group will write down one word that describes themselves (a hobby, unique info, etc.), their team, or something from their company/company culture
Then, each member speaks for a maximum of two minutes about their chosen word
In the end, everyone else has to guess the word 
The speaker will share the word as soon as its guessed, or after every person has tried to get it right
You can use the time at the end to talk about whether or not these words were easy to guess, or if anyone had a hard time with any of them.  
5-Minute Virtual Team Building Activity #2 - Powerpoint Karaoke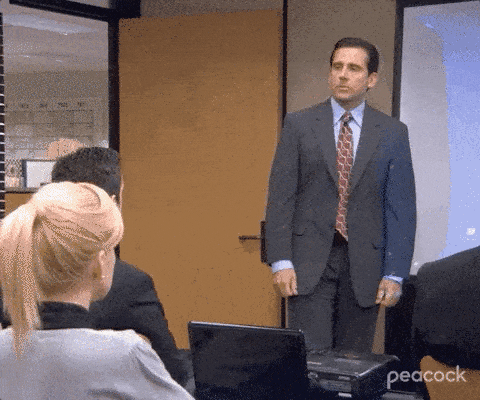 In this game, you'll give a quick presentation on a topic that you do not know beforehand. You can decide if you want the presentation to be serious or funny.
Here's how the game works:
Before you start, find a PowerPoint presentation that you want to use. You can just use a presentation that you already have from another department, or you can find a new one by quickly googling "Powerpoint Slides on …" and entering a special topic like "tortoise food" or "the history of the pyramids"
Pick the person in your group who is willing to be the presenter. If they're shy or nervous about speaking up in front of others, try giving them some encouragement by telling them that it's okay if they don't have anything prepared and it's for fun after all
The presenter will start by pretending as if they're giving a presentation on the topic that they have been assigned. 
You can take rounds or even give out points from 1 to 10 in the end!
5-Minute Virtual Team Building Activity #3 - Animal Mannerisms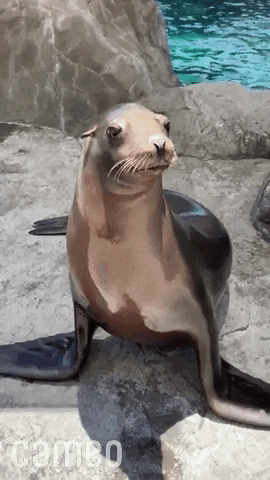 Another really entertaining team-building activity for work is "Animal Mannerisms". This is a fun way to get people talking and laughing. This activity is best for a group of 8 or more but can be done with smaller groups.
Here's how it works:
One person is assigned an animal and has 1 minute to act like the animal in a way that will make the other people in the group laugh and ideally guess the mimicked animal
The twist of the challenge: No sounds or noises are allowed for the first 30 seconds of the activity! Only if no one guesses correctly in these first 30 seconds is the person allowed to use sounds
Do you want to save yourself research and planning time for your next activity? On Doozy we have a whole library of 5-minute virtual activities you can quickly try out with your team!
5-Minute Virtual Team Building Activity #4 - Two Truths and a Lie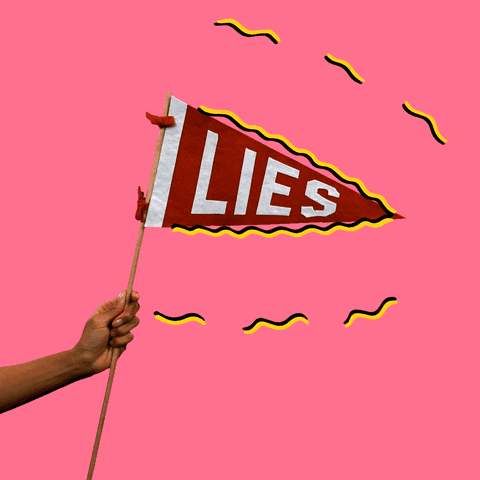 "Two Truths and a Lie" is a classic, fun team-building game that can be played anytime and anywhere. There are no formal rules as to how you play, but here's an example:
The first person opens with something they think is true about themselves (example: "I've lived in four different states") 
The next player then says something about themselves that is true ("I grew up in Paris") 
They then have to say something untrue ("I have never broken any bones"). The final player has to guess which statement was false and why 
By using this method, teams learn more about each other while also having fun at the same time
5-Minute Virtual Team Building Activity #5 - Film-Time!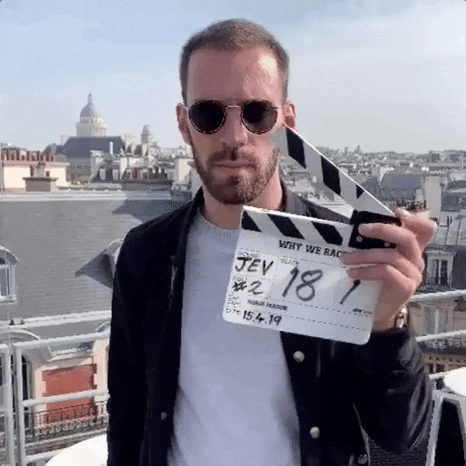 "Film Time" is a great way to get everyone involved and show off their personalities. 
To play, you must do the following:
Each person picks one of their favorite movies or TV shows and writes down three things from it that they love and try to make a solid case for why the title they picked is the best
The group then votes on the top three answers and decides how many points each will be worth (usually three points for 1st place, two points for 2nd place, and one point for the third)
The highest-scoring team member wins! 
You can also play in reverse order with teams having to guess which movie/show was chosen by another player based on clues given by them (this is great for teams who don't know each other well). With this option, you will need one game moderator who reads out the movie or show name and the clues to the teams. 
5-Minute Virtual Team Building Activity #6 - Would You Rather?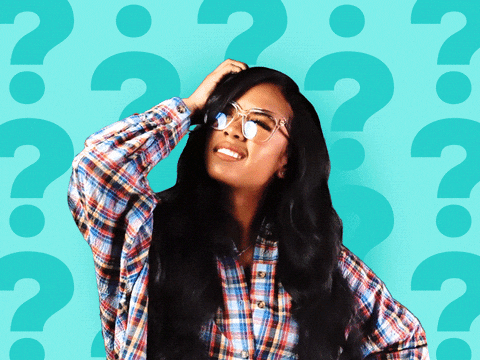 The activity "Would You Rather?" is an amusing way to get to know your teammates better by imagining how they would react in certain situations. It's also a great way to get a conversation going and can be played by as many people as you want.
The basic rules are as follows:
Come up with fun questions like "would you rather fight one dog-sized lizard or a hundred lizard-sized dogs?" 
Split up into teams (usually two teams, but more or less can be used)
Each team has two members that will answer each question together
You can either give out points for the most entertaining answers, or play until the time runs out
Virtual team building will help your employees get to know each other and improve their connection to the company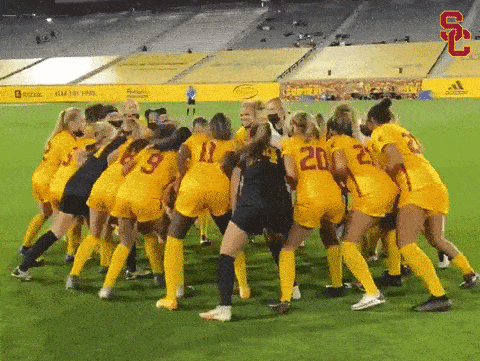 Virtual team building effectively improves your employees' connection to the company and among each other. In today's business world, it's critical that employees feel connected with their workplace, especially if they work across different regions. The more connected they are, the happier they'll be at work and the better their work will be.
Whether you're looking for a way to start your team off on the right foot or just trying to improve communication and collaboration within your company, 5-minute virtual team-building activities are an easy way to do it.  
If you're ready to try these activities out in your own workplace, we recommend starting with one of our top three choices: The One-Word Icebreaker, Show and Tell, or Animal Mannerisms! If you need want to dive deeper and learn how to transform your team culture by creating long-lasting rituals check out our article "How to create team rituals your co-workers will love"
Transform your team's Slack communication into a fun and engaging social experience with Doozy's Team Socials Feature. Take your team collaboration to a new level by trying it for free today!
Image Credit
Author
Jesse K.
Jesse helps companies working remotely create a social connection by providing trending topics & inspiration via remotenactive.com